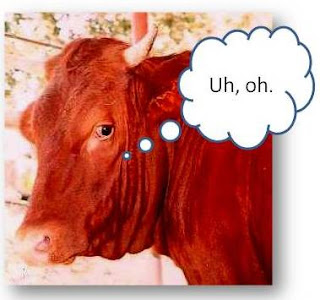 2012
1.
Chukas sources
2. Running commentary on Chukas,
part i
.
3.
YUTorah on parshas Chukas
4.
Rav Mordechai Gifter
on how to understand וְשָׁחַט אֹתָהּ לְפָנָיוץ
2011
Chukat sources -- further expanded. For example, many more meforshei Rashi.
.
Minchat Shai on Chukat:

A tevir in each shlishi, and other Minchas Shais on Chukas --

Continuing now from pasuk 19:7


.

The well of Miriam, miraculously growing acacia trees --

An interpretation from Baal HaTurim, of trees growing wherever they went, conflicts with a midrash that Yaakov needed to plant acacia (or rather, cedar) trees for the

mishkan

. Can we resolve the contradiction?


.
Should Onkelos on הֲבֵאתֶם read אֲתִיתוֹן or אעילתון?

Shadal vs. Maamar. In the end, I side with Shadal.


.
Should Onkelos read דהא or ארי מית אהרון?

Revisiting a topic from last year, about Rashi's emendation of Onkelos.


.
Did Moshe lose out Eretz Yisrael due to the chet hameraglim?!

Why does Moshe relate Hashem's anger, his losing out on entering the Land, and Yehoshua leading them in, as early as the

chet hameraglim

? Ibn Caspi answers based on essential and incidental causes, as well as free will coexisting with Divine foreknowledge. But I suggest

ain mukdam

, or that in fact Mei Merivah

did

occur much earlier.
Not from me. From
Dvarman
:
1) Complaining on false pretenses
2) "Killing" yourself to acquire Torah
Perhaps an analysis later, in a separate post
Chukat sources - links to an online Mikraos Gedolos by perek and aliyah; plus many meforshim on the parsha and haftara. New sections for Rashi and his supercommenters, Ibn Ezra and his; and Targum and Midrash.


a

How do the ashes of the parah adumah work? And why should the kohanim interacting with it become tamei until evening?
Moshe as Progenitor of Rabbi Eliezer -- a midrash I take figuratively! and which I think was intended figuratively.


a

Buying water on the road -- comparing the approaches of the marchers at Jena with the deal Moshe tried to strike with Edom.
Blog roundup -- philology, straightforward dvars, and homiletics on parshas Chukas
For the Border of Ammon Was Strong? how so? Does this not contradict Devarim that they did not because of Divine decree? I suggest it means that the border was firm. Or another answer, variant text (LXX) that has יעזר rather than עז for the border, such that it is a border town by the name of עז or יעזר. And a parallel to referencing a border town in the

haftara

. Then I discovered Targum gives my first explanation.


a

Who Caused the Children of Ammon To Inherit? Hashem, or Chemosh? or both, in Yiftach's mind? Or is it diplomacy?


a

Making Sense of Parah Adumah -- that tumah is a construct, by fiat
For What Sin Was Moshe Punished? perhaps not for striking the rock, but for his words. and suggesting that this was the exact same event as earlier.


a

Yiftach BeDoro KeShmuel BeDoro (cross-listed from Shoftim) -- since Yiftach appears in the haftarah, it pays to note that he was not a total

am haAretz

.